Ian Moss March 27th 2020
Ian Moss – Matchbook 30th Anniversary Tour – Solo & Acoustic Hot on the heels of the recent metro Matchbook 30th Anniversary Tour dates, Ian Moss has today announced Regional tour dates commencing he'll be taking the iconic album on the road across Victoria, New South Wales and Tasmania from February 2020. Mossy's debut album was released on 1 August, 1989 and peaked at #1 on the ARIA Albums Chart. It remained in the Top 10 for an amazing 14 weeks, shipping more than 200,000 copies in the first 12 months alone. Matchbook hit #1 on the ARIA Albums Chart in 1989 and remained in the Top 10 for 14 weeks, selling over 200,000 copies and went on to see "Mossy" take away Album of the Year, Best Male Artist and Breakthrough Artist – Album, Breakthrough Artist – Single and Song of the Year (shared with Don Walker) for Tucker's Daughter, as well as being nominated for Single of the Year. Six of the album's 10 songs, including Tucker's Daughter, were written by Cold Chisel bandmate Don Walker; two were co-written by Moss and Walker; and one co-written by Moss, Walker and Cold Chisel drummer, Steve Prestwich. Ian said, "Touring into the heartland that is regional Australia has always been something that I have looked forward to for over 40 years, especially meeting the fans & hearing their stories. The audiences have always been supportive, and I'm looking forward to getting back out there next year and sharing this special Matchbook 30th anniversary with them" Fans are reminded to only buy tickets by following the direct ticket links listed below. People who choose to ignore this clear advice and who instead use search engines like Google to find tickets typically get steered to unofficial reselling sites like Viagogo that often lead to rip offs.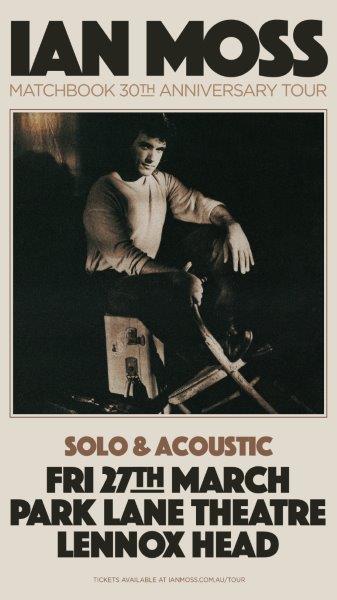 IAN MOSS
27 MARCH 2020 8:00 PM
Ian is back by popular demand. Last show, a sell out, is still the 'talk of the town'. Ian, lead guitarist & some vocals of Cold Chisel, has had a very successful solo career. Bow River, Tuckers Daughter & Telephone Booth are just some of his hits that spring to mind. Come down to Park Lane Theatre, Lennox Head, you will be blown away by the acoustics & atmosphere. Ian will play an intimate live show in acoustic format.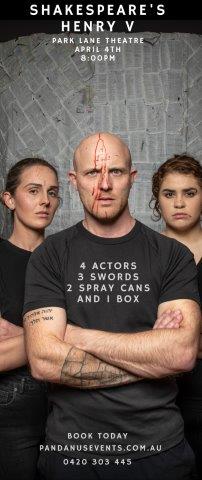 TOURING SHAKESPEARE
4 APRIL 2020 8:00 PM
Salt House Theatre Company has produced a raw and engaging 2 act performance of Shakespeare's Henry V. It had a successful opening in Darling Harbour & is now touring NSW in 2020. It engages audiences with comical, dramatic, and acrobatic content. "An outstanding performance of Henry V." "The performance of each member was superb in each instance: each convincing and powerful."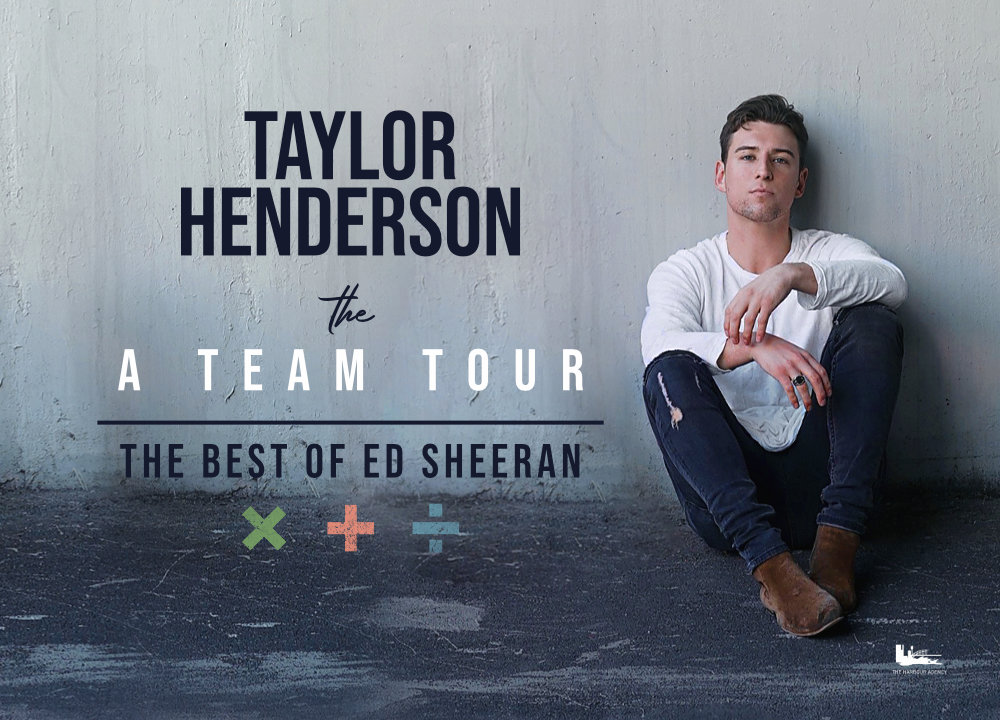 TAYLOR HENDERSON
18 APRIL 2020 8:00 PM
Taylor Henderson brings a special 2 hour concert in 2 sets- Mine, His and inspirations. Powerfully influenced by Ed Sheeran, Taylor will blow you away with his own creations and greatest hits from Ed Sheeran. Don't miss out on the opportunity to witness this rare event, here, in Lennox Head
Upgrade your experience with a share platter and bottle of wine when you purchase your ticket.