UPCOMING EVENTS
ABSOLUTELY 80's + Support Band "El Scorcho" Dance to all the good 'ol 80's tunes, this is a dance 'party' Prizes for the best dressed Tables/chairs/highbars around the perimeter, with a huge dance floor to get your groove on! SATURDAY JUNE 22nd 2019 Tickets Only $30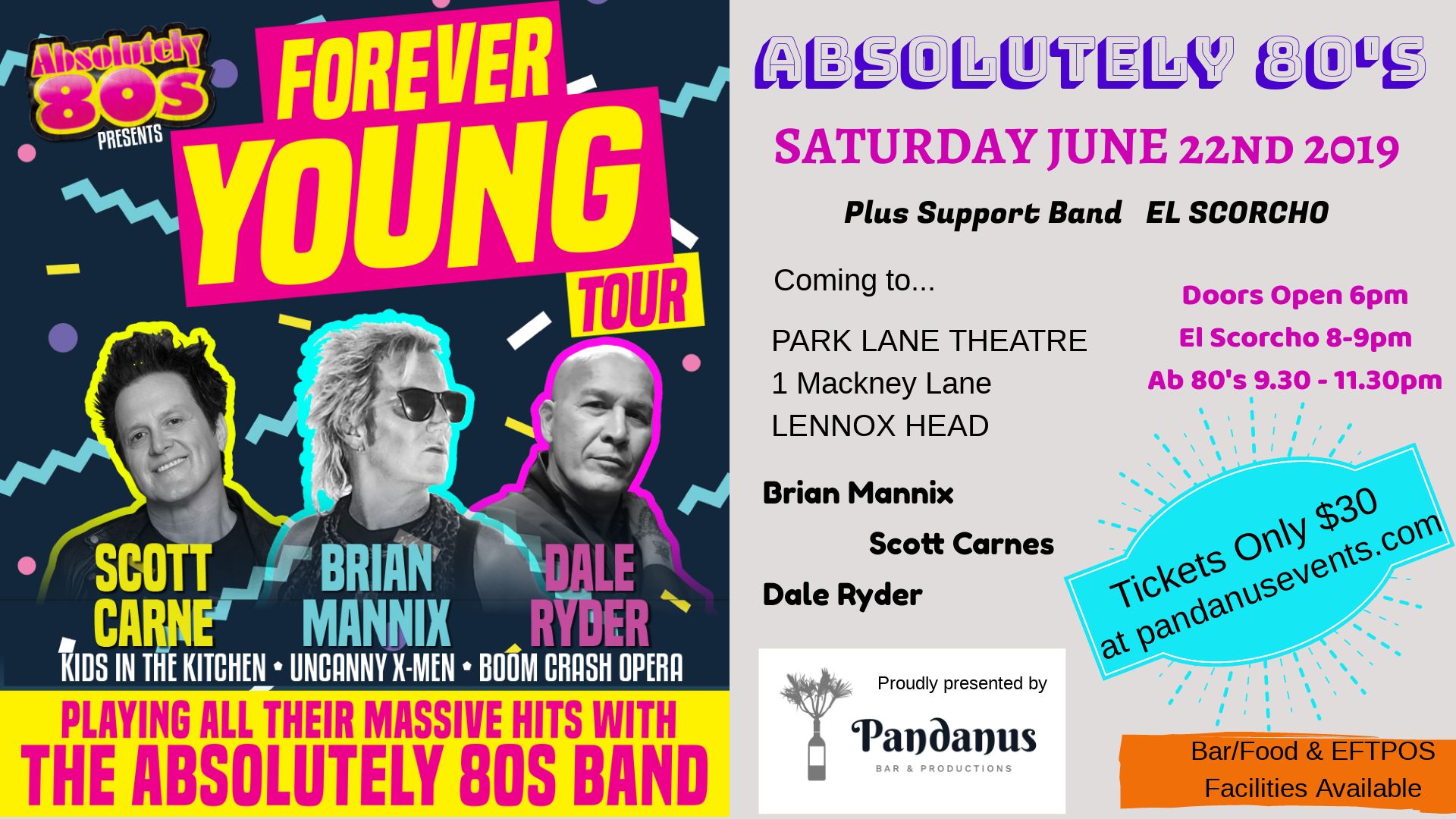 ABSOLUTELY 80's + Support Band EL SCORCHO
22 JUNE 2019 6:00 PM
June 22nd 2019, Brian Mannix (Uncanny X-Men) Scott Carnes (Kids in the Kitchen) & Dale Ryder (Boom Crash Opera) bring the Absolutely 80's to Lennox Head. So bring out those bubble gum jeans, jelly bean shoes and big hair styles, 'cause your dead set in for a treat. El Scorcho, a Rocking Local Lennox Band will take to the stage at 8pm - 9pm. Absolutely 80's will start at 9.30pm to 11.20pm. Doors open at 6pm. Food & Platters for sale, Come early & make a night of it, Tickets On Sale Now only $30!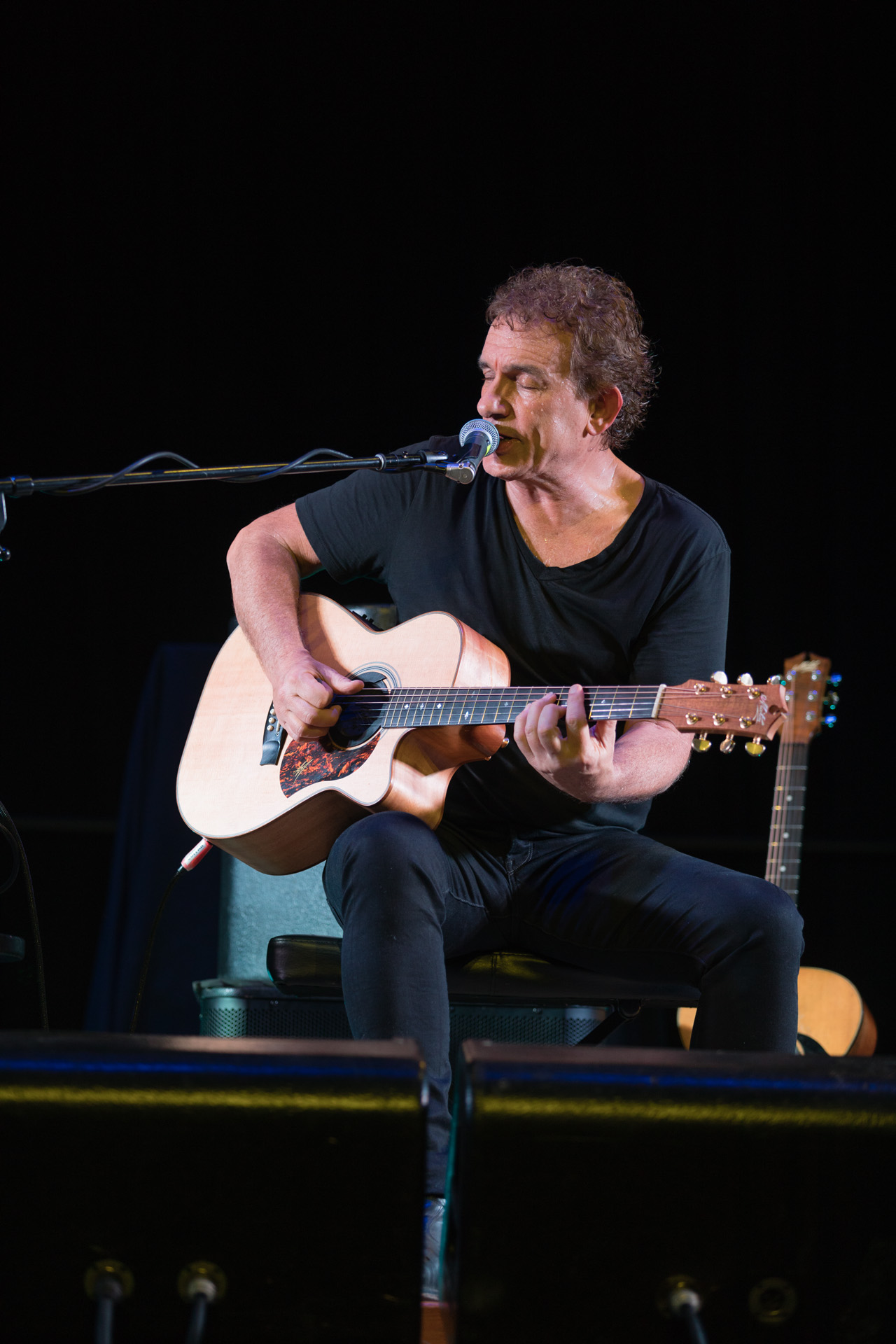 IAN MOSS
27 MARCH 2020 8:00 PM
Ian is back by popular demand. Last show, a sell out, is still the 'talk of the town'. Ian, lead guitarist & some vocals of Cold Chisel, has had a very successful solo career. Bow River, Tuckers Daughter & Telephone Booth are just some of his hits that spring to mind. Come down to Park Lane Theatre, Lennox Head, you will be blown away by the acoustics & atmosphere. Ian will play an intimate live show in acoustic format.
Upgrade your experience with a share platter and bottle of wine when you purchase your ticket.
COMING MARCH 27th 2020
Ian Moss
Tickets on sale 9am July 3rd 2019